· Continue ISP's existing science outreach programs around the country.

· Traveling science exhibits that will also create an additional revenue source for the science center.

· Mobile science exhibits to create portable science centers in various counties around the State of West Virginia, throughout the Ohio Valley, and Appalachia.

· Distance learning lab to provide Internet activities with various schools around the country that will also create additional revenue.

· Create or strengthen relationships with the other science related facilities in Wheeling such as the Challenger Learning Center at Wheeling Jesuit University, NASA Education Resource Center at Wheeling Jesuit University, The Center for Educational Technologies at Wheeling Jesuit University, The Schrader Environmental Education Center at Oglebay Institute, The Good Zoo and Benedum Planetarium, and the Children's Museum of the Ohio Valley.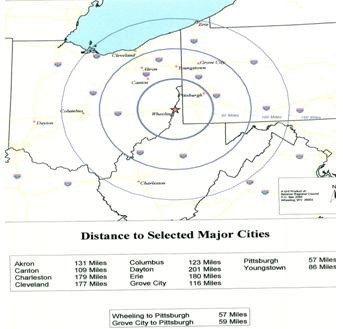 · Educational science exhibits in the Science Center that will be linked to the learning outcomes for West Virginia, Ohio and Pennsylvania to help support the existing curriculum of schools who visit the Science Center from those states.

· Continue existing professional development through the Science Center with the programs in cooperation with universities continuing education credits, master degree or doctoral level credits.

· Establish one of the first and the largest African American owned and operated Science Centers in the nation.

· Continue to be Ambassadors for the State of West Virginia around the country exemplifying the quality of science education that is developed in our state.

· Increase the level of tourism in the State of West Virginia and the City of Wheeling.

· Create functioning labs that are eligible for funding that will also create another revenue stream for continued operations of the Science Center.